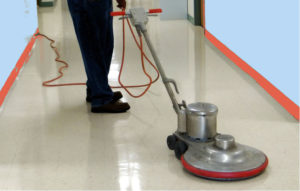 Multi-Level Office Buildings
Building Area Maintenance provides cleaning services to the corporate landlords around Singapore. Our high quality services help them to improve the business with their clients. We ensure our clients how we can do essential the most wanted services to the clients. Our dedicated team of cleaners works closely with the management and maintenances to provide high quality services.We have expertise in many cleaning processes like handling equipment, chemicals and other required tools. We create stunning environments customizing our services suitable to our client's needs. We maintain the suspended floors in office environments using multi-filter vacuum cleaners and non-metalpolishers.
Condominiums
Building Area Maintenance provides Marble floor maintenance, toilet descaling, high-rise glass cleaning, and carpet maintenance services to commercial properties like Condominiums and other private buildings. We take a personal interest in grass-cutting and general maintenance of landscape areas of the residential estates. We offer post renovation, and post tenant renovation services also to our valued customers. We work to improve our client places on daily, weekly, or monthly basis providing customized solutions.
Factories and Shopping Centers
Building Area Maintenance provides clearing waste material and recycling services to high-tech factories involving clean room environments. Our dust control and usage of technical equipment gives clear vision to your workplace. Our cleaning process and clearance of unwanted things makes the industrial plants the right place to work. We provide tailor made services to Shopping complexes to make shoppers happy. Our trained team is capable to do general cleaning, glass cleaning, rubbish removal, toilet cleaning, marble floor maintenance to add value to the clients.
Services to Hotels and Restaurants
Kitchens in most of the hotels and restaurants happens to have some hard stains and oily surfaces because of catering huge volume of food stuffs.Building Area Maintenance plays an active role in removing of carbonized stains on grills and cooking vessels. We cater our best services to clean disinfecting floors and dining tables. The powerful service that we offer almost is the decreasing of oil build-up in exhaust fans and ventilation equipment.
Landscape: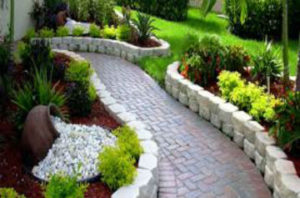 We do all types of landscape works to increase the usability of your garden area. Our landscape services make the visible features of a piece of land more excited. We are planting trees, growing grass and flowers to create more enjoyable place. Your children can play around the colorful living things like trees and flowers. Our team of experts knows what to do with an ordinary piece of land to change into a fun making artistic environment.
We work to have the right type of sand, potting soil and seedlings to get you a modern garden set up. We get you right decorative stones, and pots to plant the seedlings. We welcome your suggestions to buy plants that you love. We advise you which plants or flowers to buy from nurseries that are garden friendly in various seasons.
The artificial grass settings help you to have a fresh and green-looking front yard. We take care of your place to keep it beautiful. We calculate the area of your place, the quality of the soil, blow of wind around there, and the pollution, etc. Once we have made a careful inspection of your place, we start to do the works to change it into a beautiful garden to stay there for long hours.
We are aware of your soil nitrate levels and the need of this vital nutrient to flourish your plant growth. We pick the right products from the market to revitalize the health and liveliness of your plants when fertilizing them.
Our outdoor furniture arrangement service is tailored to get you a fine dining, or entertaining your friends, or just for you and your family to laze around there.
Some of the services provided by us are:
Gardening Maintanence Services (Planting & Grass Cuting)
Landscape / Garden Light Arrangemets / Wooden Works
Plant Shopping & Setup
Tree Cutting & Disposal
Designing Fish Pond
Watering Plants
House Floor Cleaning / Painting Works
Pools Cleaning Services, Using key methods to control pest